Portable Microplastics Depth Sampler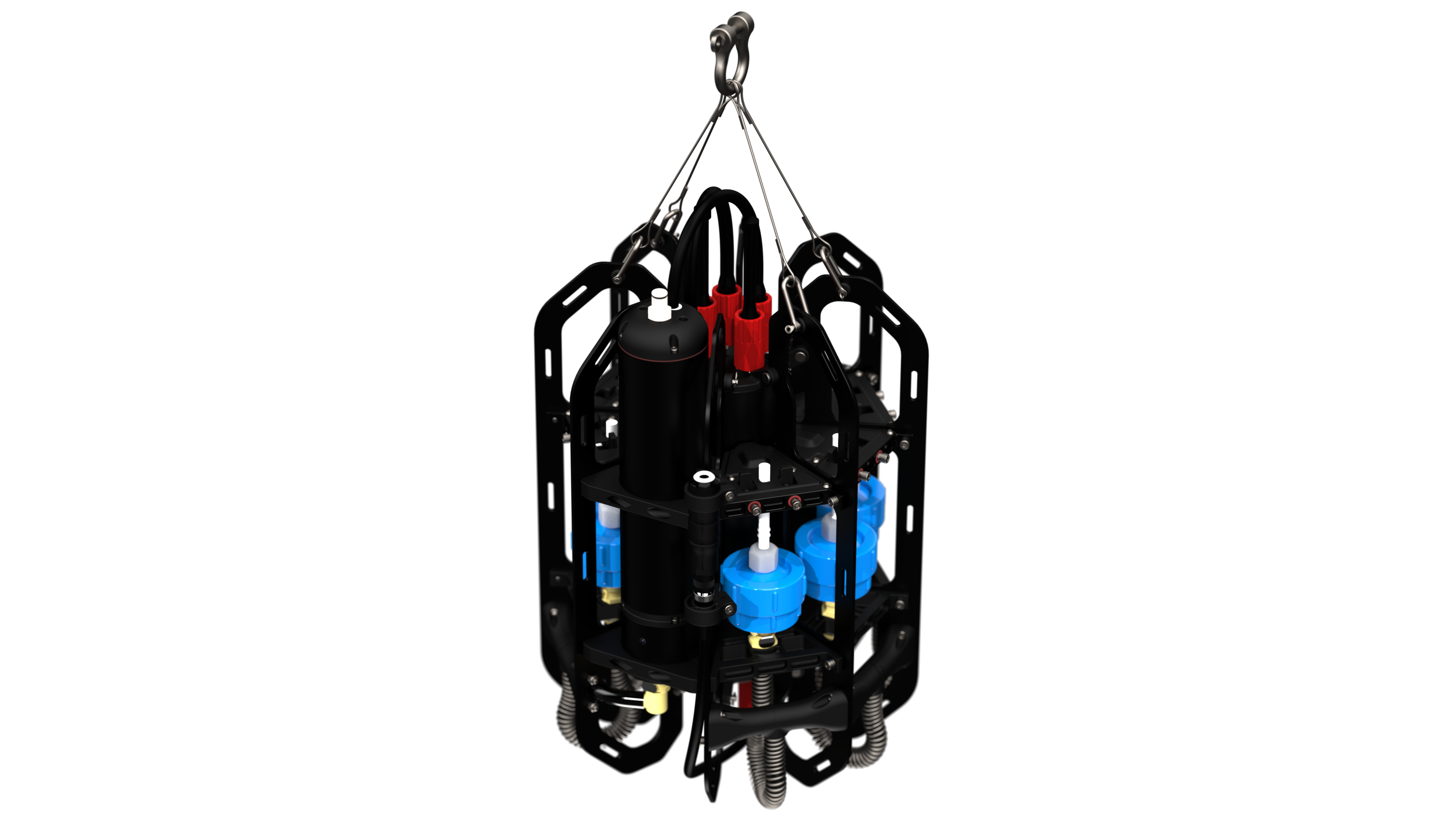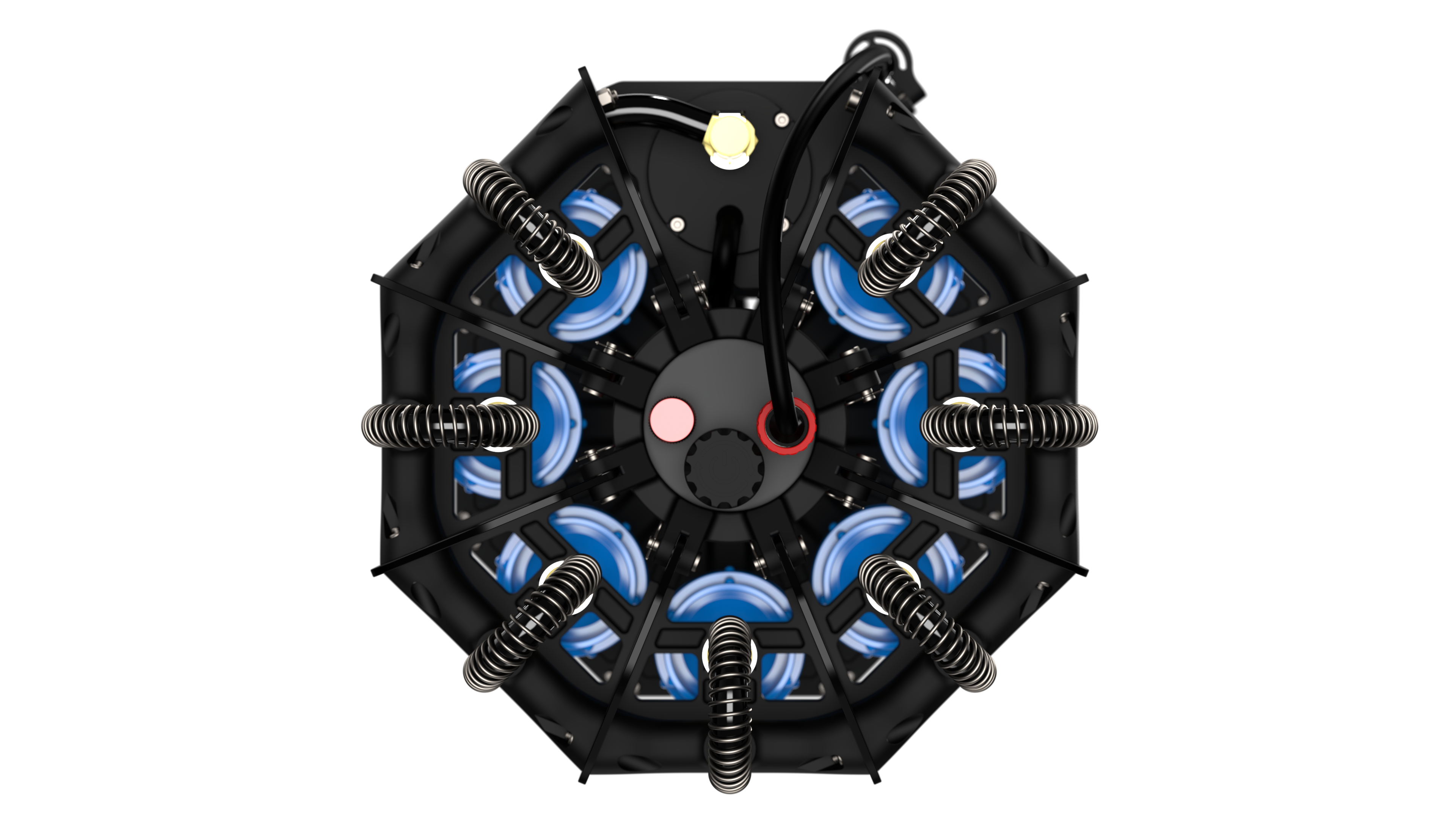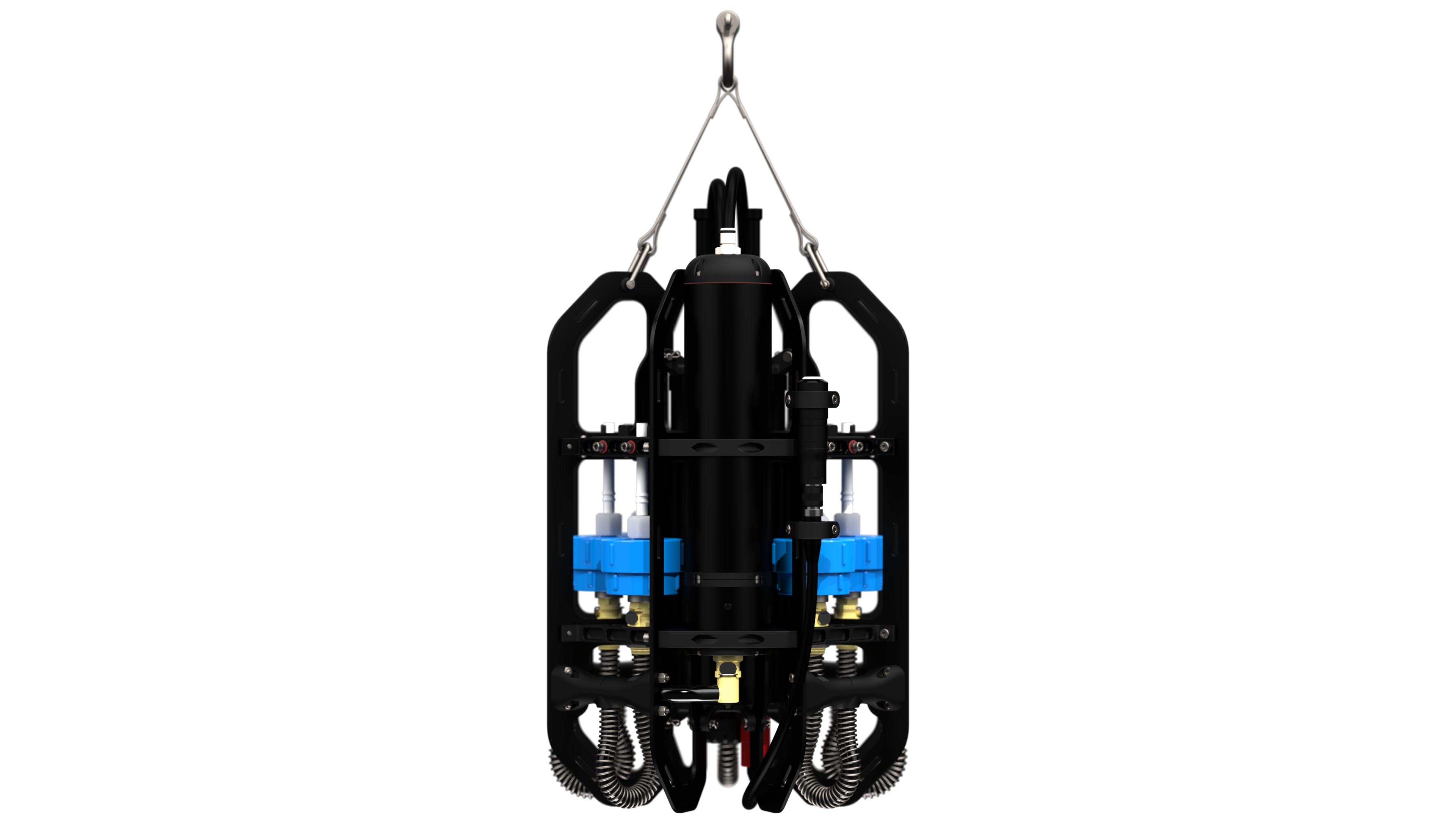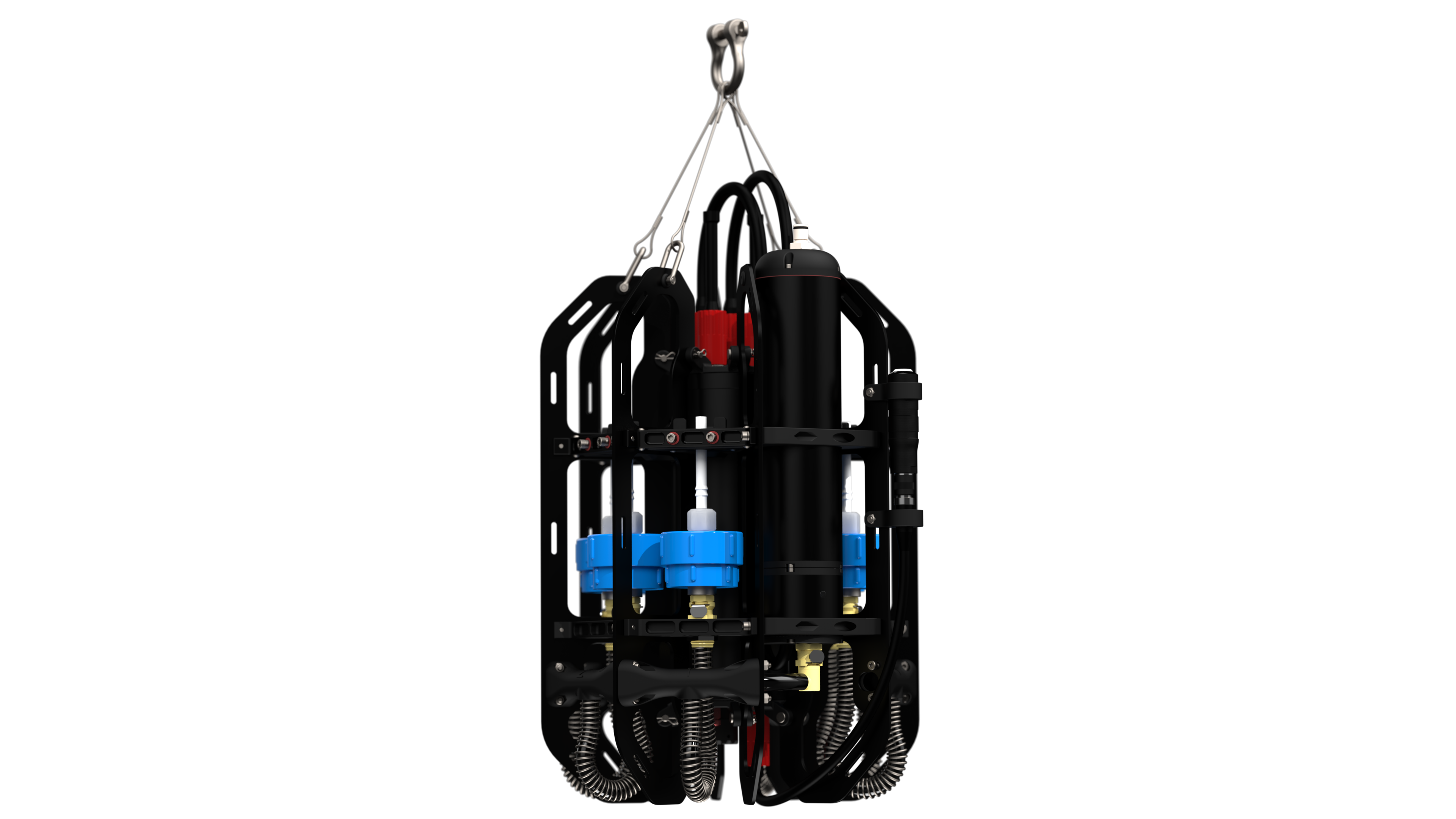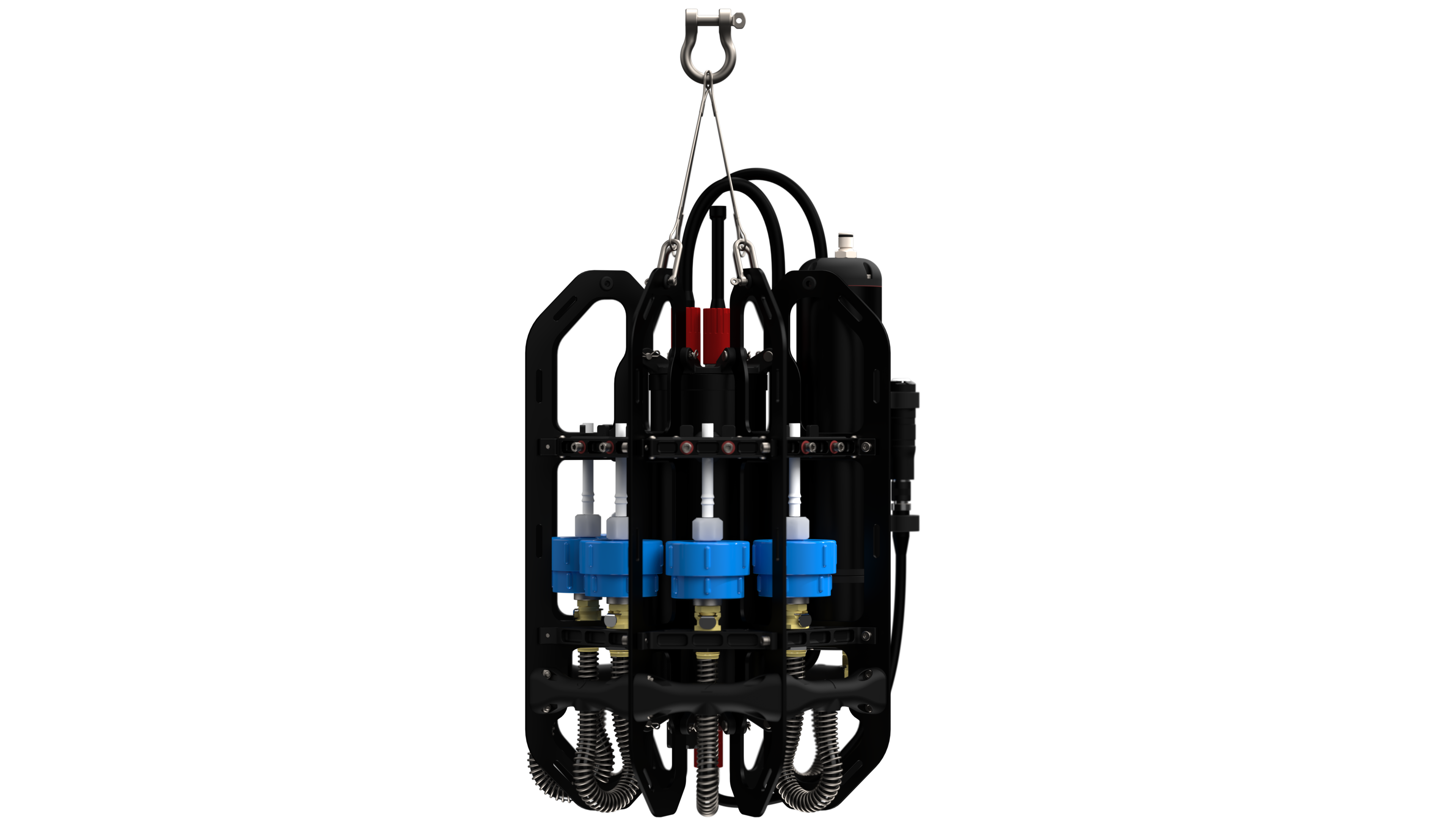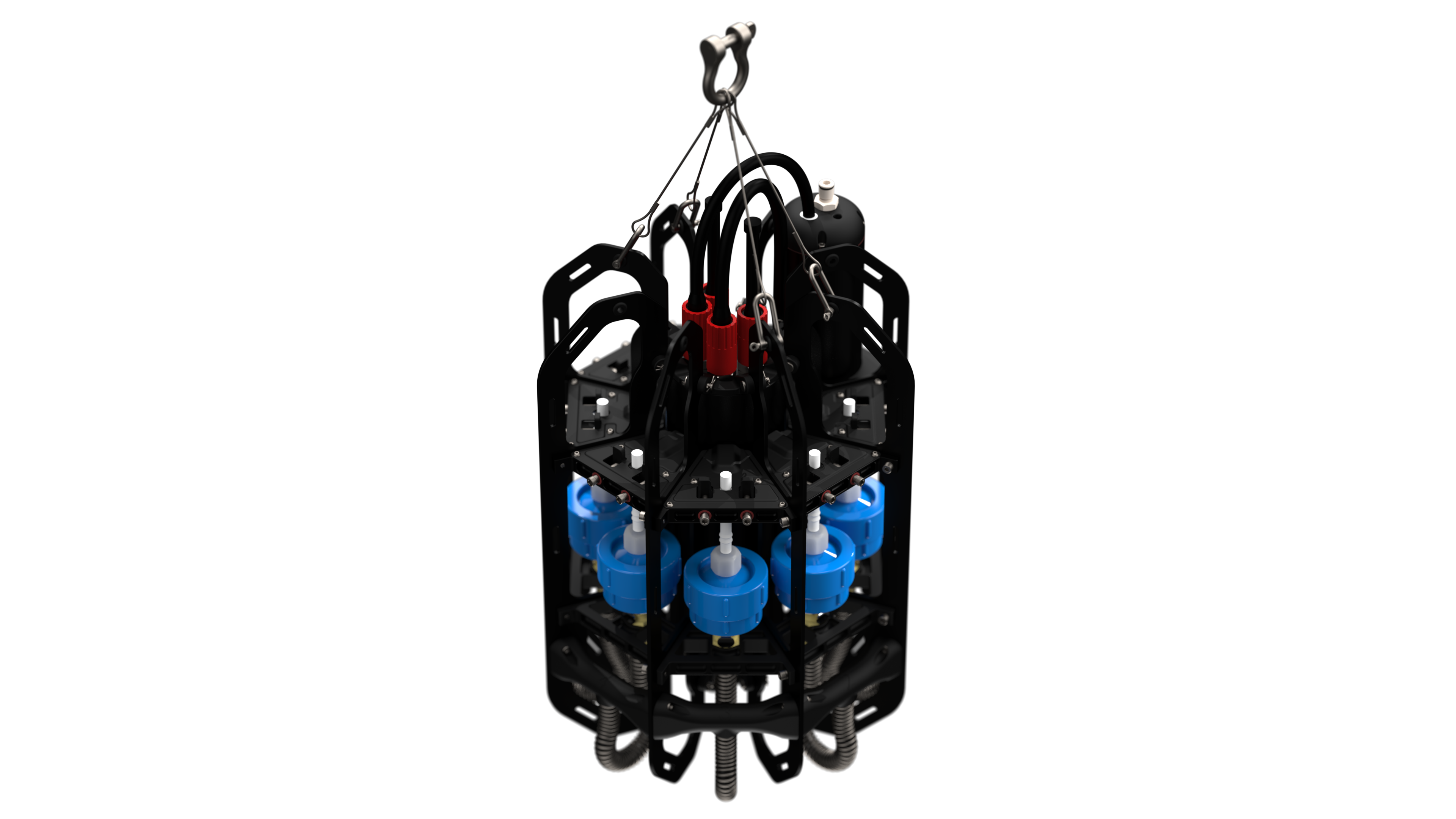 Remove Constraints To Study Microplastics At Depth
Studies suggest that 99.8% of oceanic plastic sinks below the ocean's surface. Until now, microplastics sampling equipment either only skimmed the water's surface or required large and expensive research vessels with industrial deployment capabilities for below-surface sampling.​
Ascension is a portable and tethered instrument that collects filtered microplastic samples down to 400 m depths from the side of a small vessel or fixed installation. Filtering water directly in situ, Ascension significantly increases your sample collection capabilities and reduces contamination.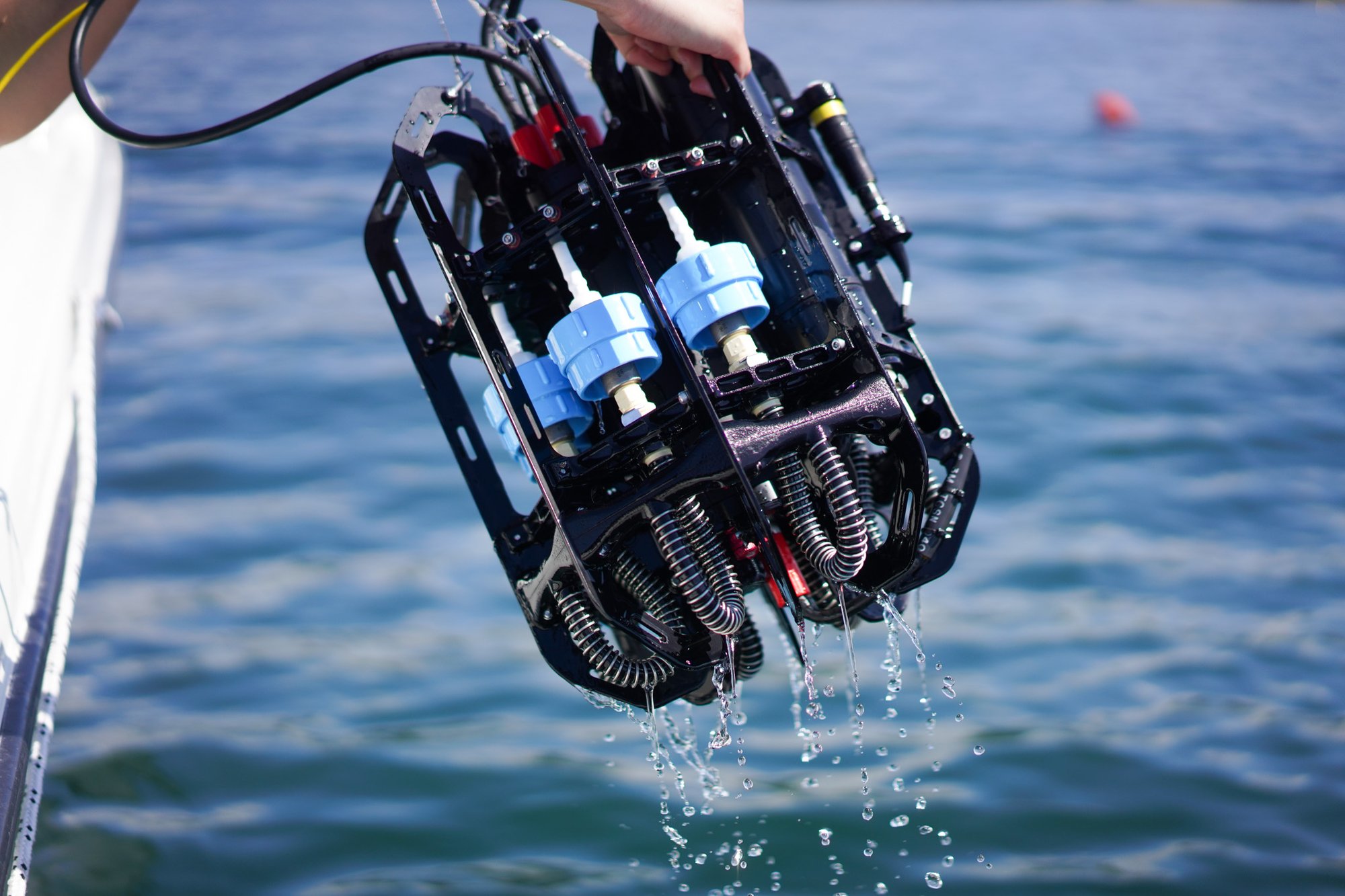 Easily collect filtered samples down to 400m even from the side of a small vessel like a dinghy or fishing boat.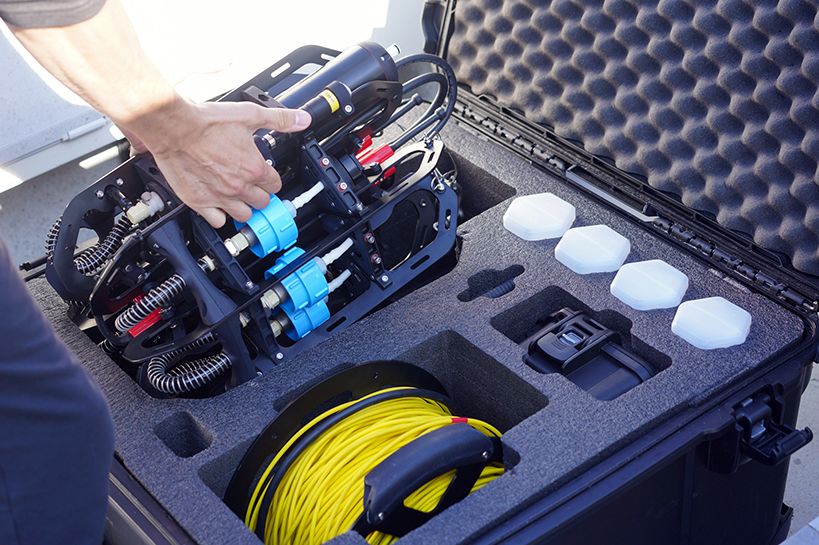 Attach to fixed installations like buoys, docks, or wastewater and stormwater outfalls for time series studies.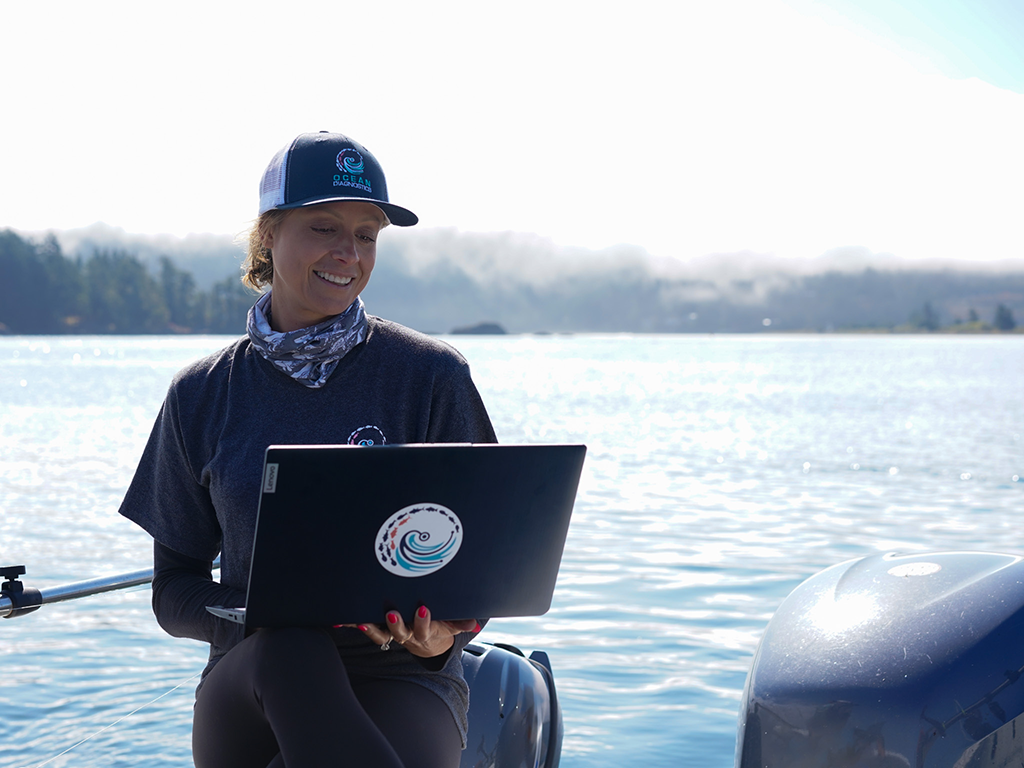 Measure depth, temperature, salinity, flow rate and total volume filtered in real-time without any coding or confusing terminal commands.
Operate in real-time deployment mode or upload an automated mission for autonomous time-series sampling

Minimize filter handling and potential contamination by filtering directly in situ

Recharge the battery to maximizes deployment time and reduce primary battery waste

Manually lower and raise through the water column by hand with a real-time communication tether or fix to existing infrastructure using standardized mounting points
Dry Weight: 10 Kg (22 lbs)

Depth Rating: 400m

Tether Length: 50, 100 or 200 m

Battery: 266 W-Hr. rechargeable LIPO batter

External Sensors: Star-Oddi DST DCT Online

Temperature Range: -1°C to +40°C (30°F to 104°F)

Temperature Resolution: 0.032°C (0.058°F)

Temperature Accuracy: +/- 0.1°C (0.18°F)

Depth Range: 5-500m

Depth Resolution: 0.03% of depth range

Depth Accuracy: +/- 0.6% of depth range

Salinity Range: 3-68 mS/cm

Salinity Resolution: 0.02 PSU

Salinity Accuracy: +/- 1 PSU

Acceptable Filter Pore Size: >10 µm

Pump Type: High flow impeller

Flow Meter Range: 0.2 – 4.5 litres per minute

Typical Flow Rates: 0.5 – 4.5 litres per minute

Flow Meter Accuracy: +/- 1.5%

Number of Filter Channels: 7

System Requirements: Windows 10/11 laptop with Bluetooth capability
Depth sampling of microplastics and microfibres

Plankton

Total / dissolved organic carbon (TOC)

Environmental DNA (eDNA)

Suspended sediment
No need to open pressure housings and remove O-ring seals. Simply recharge between deployments with a simple cable connector and wall charger

Rechargeable 266 W-hr battery pack provides an alternative to primary batteries used in similar platforms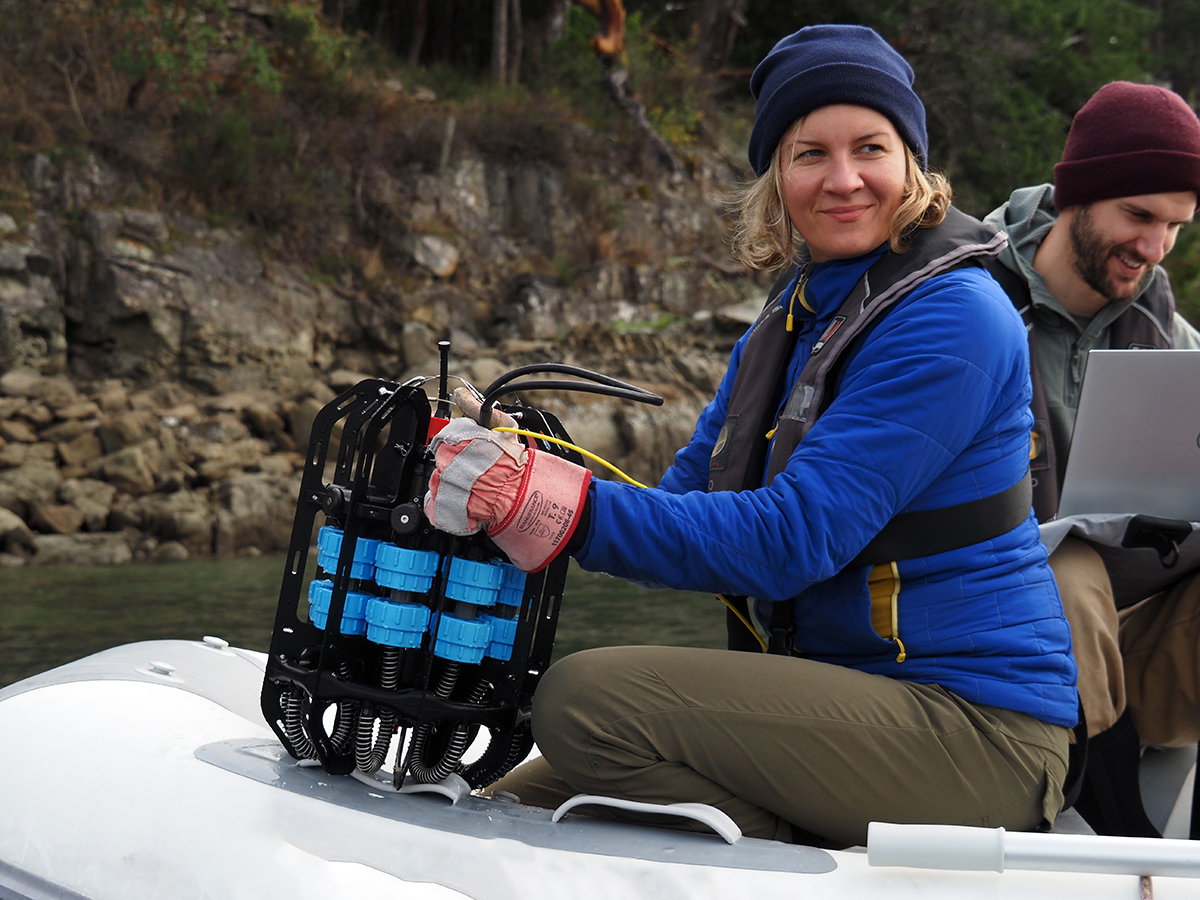 Contact Us
Tell us about your project and learn how we can help you to advance your microplastics research.