INNOVATORS. PROBLEM SOLVERS. EXPLORERS.
We are ocean enthusiasts who never stop learning and developing new ways for researchers to break barriers to studying plastic pollution and biodiversity. We are motivated to help you uncover answers to the most challenging ocean questions to inform solutions.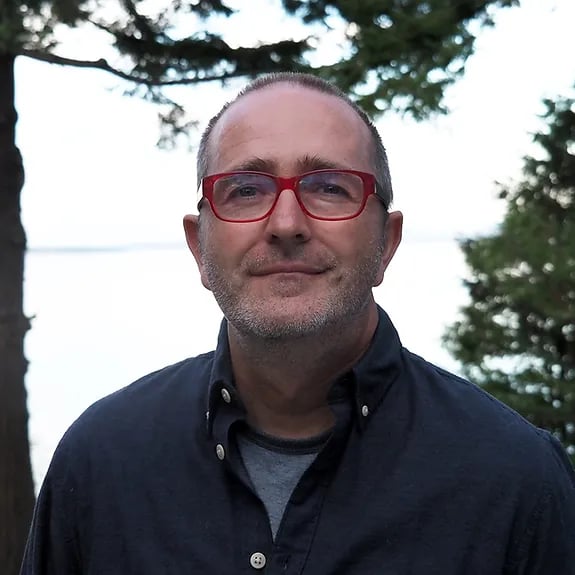 Dean is a collaborative and compassionate leader who drives company goals and strategic partnerships and is passionate about science. He brings 25 years of experience in R&D, management and fundraising from the international pharma and biotech world. In 2005, he founded InSymbiosis, a successful Project Management and Contract Research Company (CRO) in Montreal that he sold in 2019 to Camargo. Dean still remains active in the pharma world through InSynchrony Ventures that he founded in 2016 and he participates on boards or active management positions in several of the investee companies. Dean has a BSc (Hons) in Biology and a PhD in Pharmacology from University College London. You can often find him scuba diving or sailing. Both sports gave him insight into the marine plastic pollution problem that encouraged him to pivot from human health to ocean health.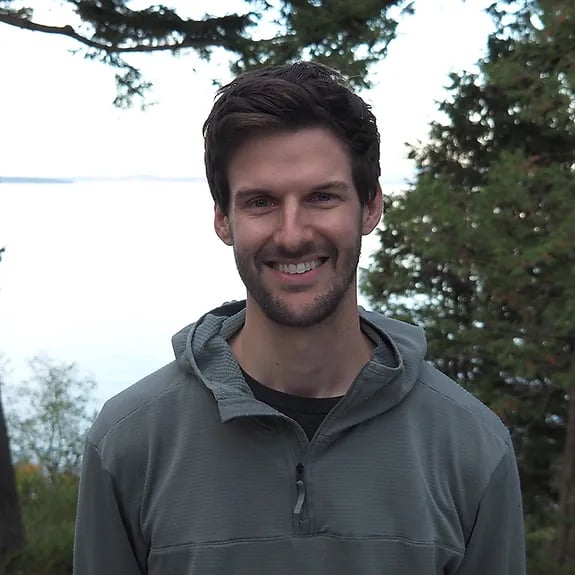 Ethan is an inquisitive and innovative marine scientist, maker and conservation technologist. While attending Northeastern University, Ethan worked for Woods Hole Oceanographic Institution (WHOI) and the Field Robotics Laboratory where he gained experience in underwater sensor development for marshes, coral reefs and harmful algal blooms, AUV and ROV development, and improved methods for quantifying marine microplastic pollution.  Ethan brings a unique set of leadership skills to further develop ODI's technologies and establish partnerships with global stakeholders, scientists, governments and the public, while bringing ODI's innovations to production and advancing the company's scientific capabilities. Ethan loves to be on, in, or underwater and has spent six months of his life at sea participating in coastal and offshore research expeditions and logged 200 dives from New England to Panama to the Pacific Northwest.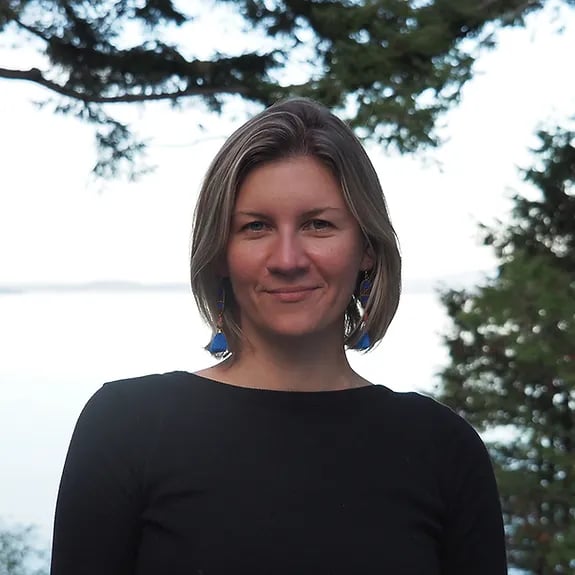 Anna is an ocean scientist and plastic pollution expert who provides scientific leadership and strategic direction and drives collaborative partnerships to better understand the sources, transport and fate of plastic pollution. She holds a PhD in Oceanography from the University of British Columbia, a Masters of Science in Applied Marine Sciences from the University of Plymouth and a Bachelor of Zoology from Bangor University. Her work has been supported by the Canadian government, featured in major Canadian news outlets and the prestigious Nature Communications journal, and influenced Canadian policy. She currently serves on the Expert Advisory Committee providing recommendations to address microfiber pollution to the US Congress. In her spare time, Anna enjoys exploring and studying the ocean.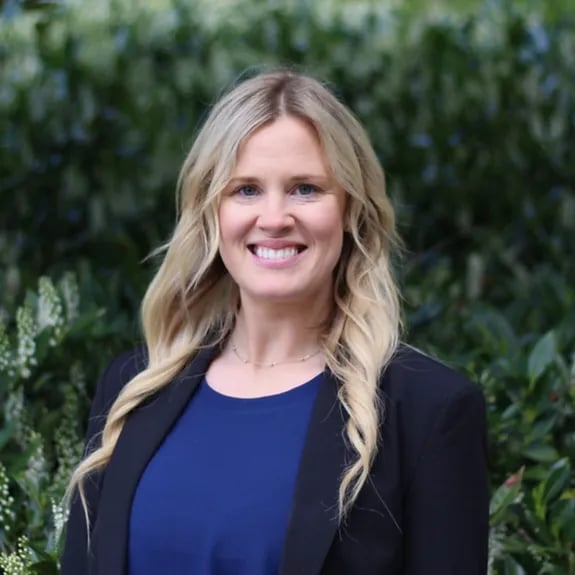 Director of Marketing and Communications
Ashleigh is a curious and analytical thinker who leads the development and implementation of Ocean Diagnostics' brand and marketing strategies. She holds a BA (Hons) from York University and a certificate in strategic communications. Ashleigh was a 2018 recipient of the IABC Gold Quill Award of Merit for strategic community relations and she currently a member of The International Association of Business Communicators where she has adjudicated international awards, volunteered for non-profit organizations and mentored young communicators. Prior to entering the technology sector, she led communications in academia, agency and non-profit. In her spare time, she enjoys surfing and paddle boarding.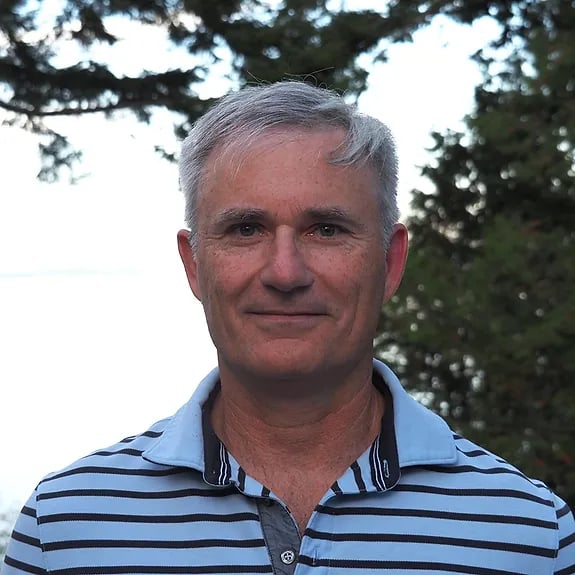 Dr. Okey is a Pew Fellow in Marine Conservation, a COMPASS Leader for Sea Change, National Geographic Explorer, adjunct associate professor at the University of Victoria, Associate Faculty member of Royal Roads University, owner of Ocean Integrity Research and Director and First Nations Coordinator of the Broughton Aquaculture Transition Initiative. He obtained his PhD from the University of British Columbia studying alternate stable states in marine ecosystems, his MSc in Marine Science from Moss Landing Marine Laboratories, and his BSc in Environmental Studies/Biology from St. Lawrence University.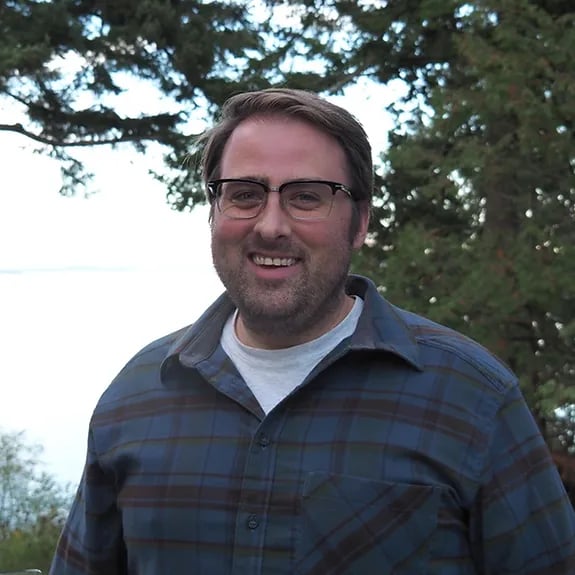 Senior Mechatronics Engineer
Jarrett is an innovative mechanical engineer who brings over 10 years' experience designing and deploying novel scientific instrumentation for remote and harsh environments. A graduate of the University of Victoria, Jarrett worked for Auroral Imaging Group and Ocean Networks Canada (ONC) where he developed imaging instrumentation for both arctic and subsea environments. At ONC, he co-lead twelve offshore/inshore maintenance expeditions and organized, prepared and deployed an array of underwater instrumentation and submarine cables on ocean observatories. Jarrett brings expertise in firmware and software development as well as embedded electronic design. Outside of the office, Jarrett enjoys boating and has spent several months at sea.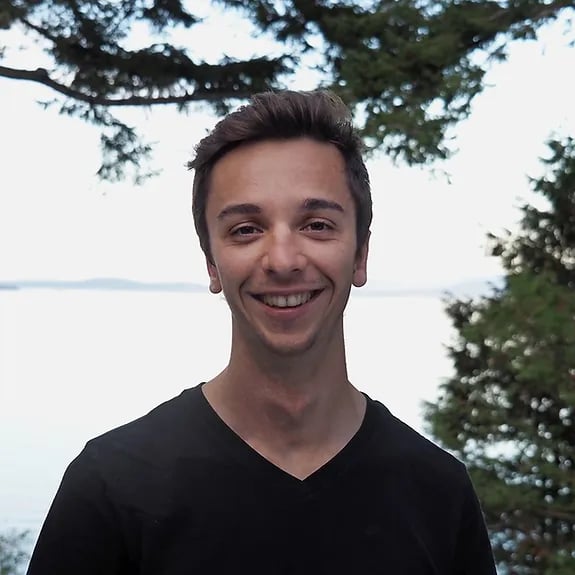 Michael is an innovative and driven problem solver who is passionate about environmental sustainability and ocean health. With a degree in mechanical engineering from the University of Victoria and a background in aerospace research and remote sensing, Michael executes on the design, fabrication and testing of Ocean Diagnostics' products and services. He brings engineering analysis and optimization along with multidisciplinary design and manufacturing experience. Michael can often be found on the water racing in local sailing regattas.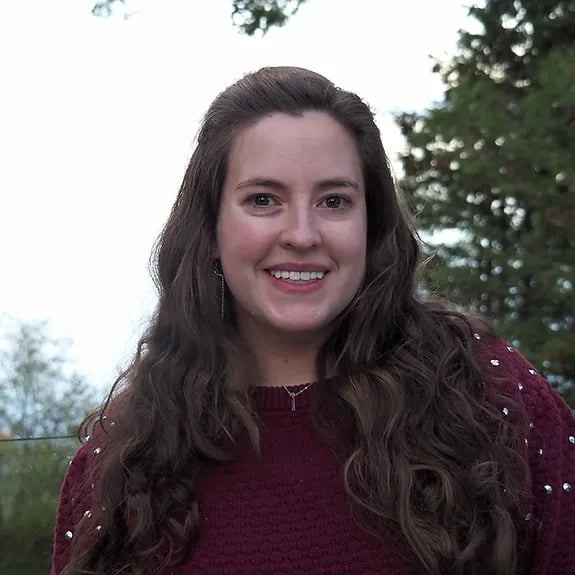 Laboratory Manager/ Analytical Scientist
Iselle is a pragmatic and enthusiastic oceanographer who is passionate to diminish human impact on aquatic environments. Holding her masters' degree in oceanography from the University of British Columbia, Iselle has studied phytoplankton trace metal physiology and the bioaccumulation of metals such as silver, copper and cadmium in the Salish Sea pelagic food web. She is excited to help grow and develop our analytical lab. Outside of work, Iselle enjoys watching bioluminescent algae light up during summer nights.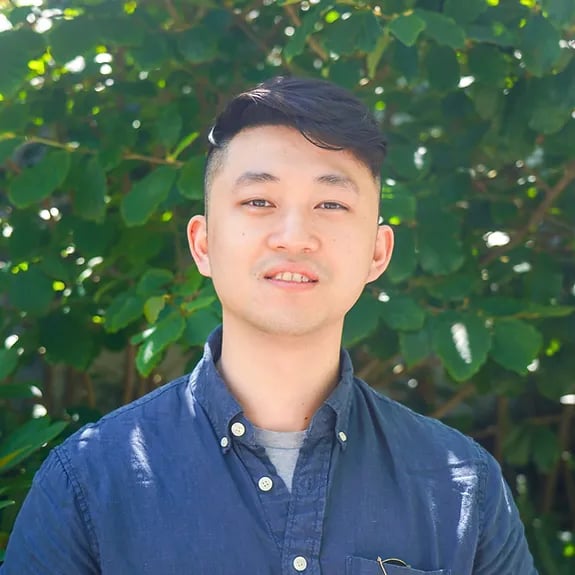 Sean is a laser spectroscopist and physical chemist who is passionate about addressing environmental issues through various spectroscopic techniques. He holds a PhD in Chemistry from the University of Victoria studying nonlinear optics and physical chemistry. Sean brings expertise in vibrational spectroscopic techniques and related method developments along with a strong background in data analysis. Outside of the lab, Sean enjoys sitting by the beach listening to ocean waves.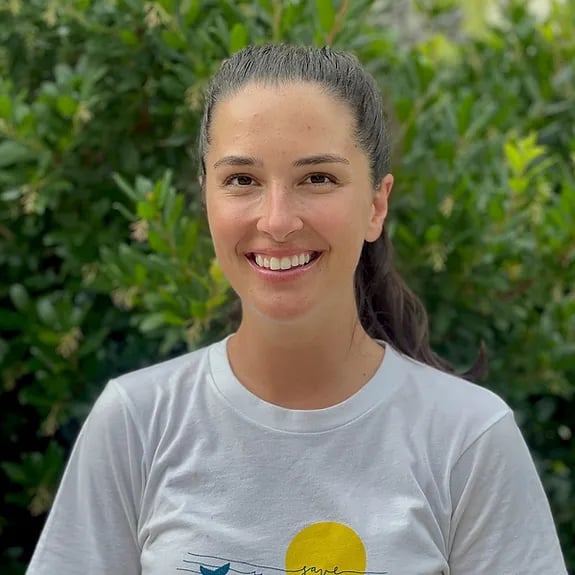 Karly is an optimistic and creative Master of Science student at the University of British Columbia's Institute for the Oceans and Fisheries. She studies microplastics in the Galapagos Islands. Prior to this, Karly obtained her Bachelor of Communications, Psychology and Business and worked in digital marketing. She's been awarded one of the top affiliated fellowships at UBC, as well as the Cecil & Kathleen Morrow Scholarship and the IOFGSS Professional Grant. She is an Ocean Leaders Fellow and left her Bachelor of Arts with the highest GPA in senior-level science courses. She enjoys communicating microplastics science to the public. Karly's favourite ocean activity is visiting our local Giant Pacific Octopuses, who are often found hiding out off the coast of Vancouver.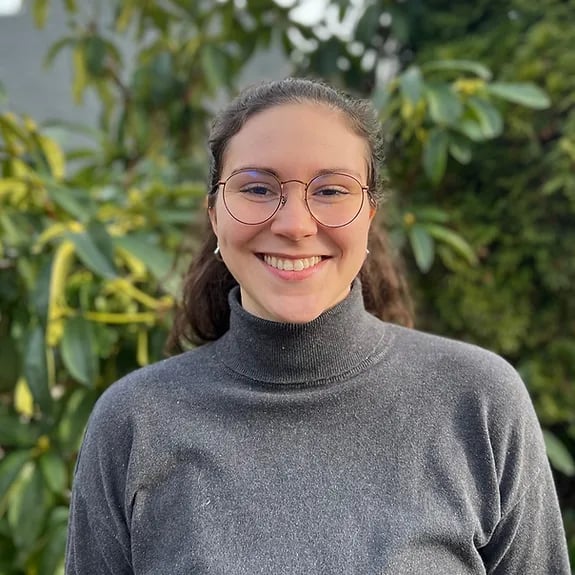 Liliane is a graduate of the University of British Columbia with a Bachelor of Science in Oceanography & Biology where she researched aerosol-based microplastic pollution and helped to develop standard protocols for microplastic analysis in environmental samples. Liliane is passionate about researching and mitigating human impacts on the ocean, like plastic pollution and climate change. In her free time, she enjoys walking at the beach.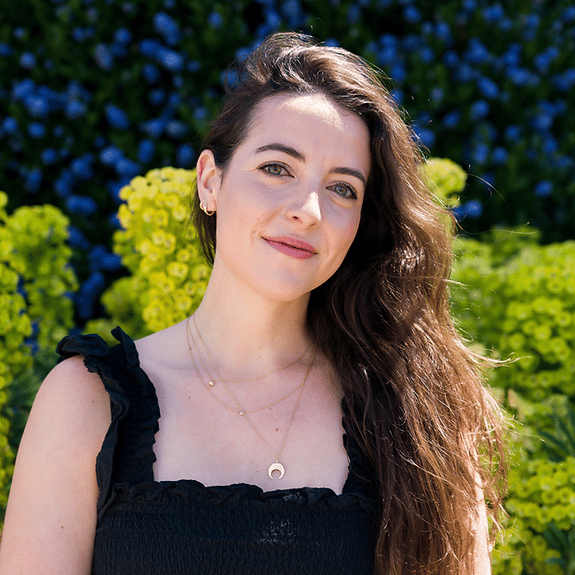 Brooke is an art activist, illustrator and creative cultivator. For the last twelve years, she has explored art's cultural interaction and ability to illustrate the fragility of our ecosystem. She holds an art history degree from a myriad of institutions including St. Lawrence University, Rhode Island School of Design and the Lamar Dodd School of Art (University of Georgia) in Cortona, Italy. Her work has been featured by entities such as Martha Stewart, SAKS Fifth Avenue, Team Canada, Vanity Fair and more. In her free time she loves reading, wildlife photography, donating her skill sets to various intersectional environmentalist efforts and any excuse to explore the outdoors.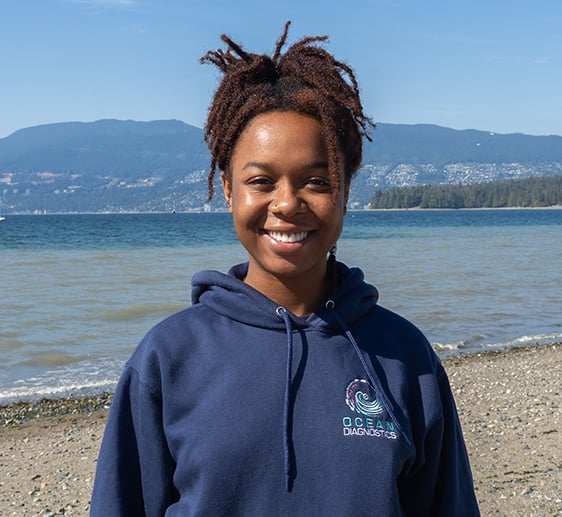 Praise is an enthusiastic advocate for environmental education and community engagement. With a background in business and sustainability, stakeholder engagement, they bring a unique blend of analytical skills and environmental consciousness to drive outdoor education and water testing initiatives. Praise's passion extends to social and environmental justice, community development, and supporting art-based and indigenous-led movements. Beyond their professional role, she enjoys paddle boarding, painting, music and pursuing aquatic safety certifications.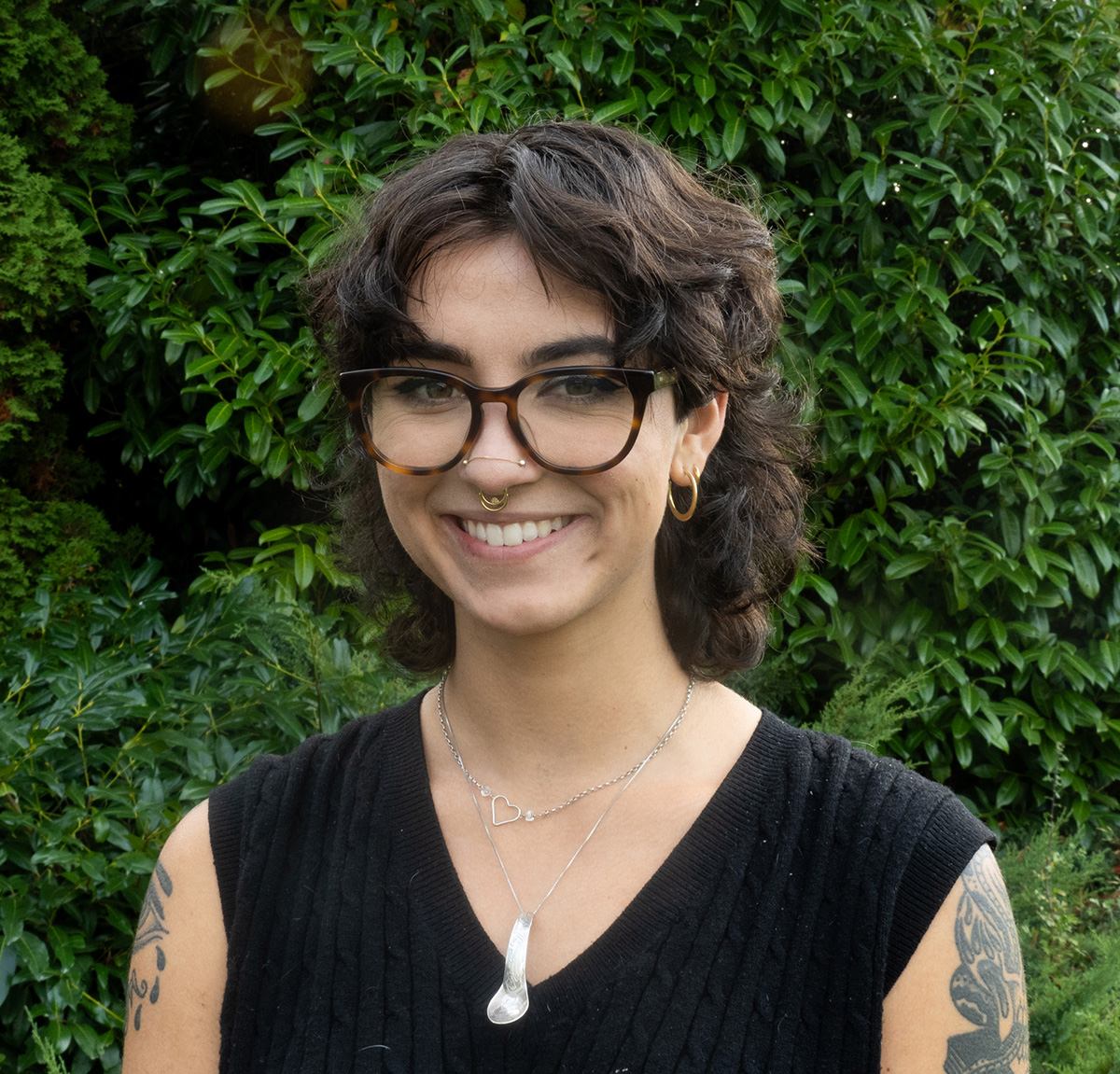 Engagement and Outreach Coordinator
Katherine is a curious and enthusiastic supporter of environmental literacy, oceanography and accessible science. She holds an Honours degree in Anthropology and Environmental Studies, which is complemented by a background in teaching, indigenous studies and public health. She has worked with many scientists around BC to communicate their research to youth, and has had the privilege to work with many First Nations communities on sharing science. In her spare time, she enjoys running, hiking, surfing and ocean dips.