Canadian Public Influences Single-Use Plastic Ban, but More Work Is Needed

2 min read

Jun 23, 2022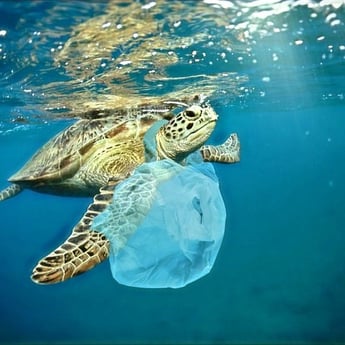 This week, the Government of Canada announced its federal plan to ban six single-use plastic items, including plastic bags, cutlery, takeout containers, ring carriers, stir sticks and straws. Influenced largely by the Canadian public, this decision is an exciting step to tackle plastic and microplastic pollution at the source and illustrates a key role the public can play in environmental protection.
"Single-use plastic items are often only used for five minutes before being discarded. They're made to be durable, which helps to protect our food, for instance, but this is problematic in the environment where such items can stay for a long time and be accidentally ingested by wildlife. What is also concerning is that in the environment plastic litter falls apart to form microplastics. There is increasing evidence that microplastics represent a threat to the health of ecosystems and humans," shares Ocean Diagnostics' chief scientific officer, Dr. Anna Posacka.
With only 9% of Canada's plastic being recycled, the ban will prohibit the manufacturing or importing of the items by the end of the year, the sale of these items by December 2023 and the export of these items by the end of 2025. This decision positions Canada as the first country among its international peer jurisdiction to adopt such action.
Microplastics are tiny pieces of plastic less than 5mm and they have been found in all environments, food, drinking water, lakes, rivers, oceans, soil and air. They can be ingested and infiltrate food chains and ecosystems, potentially affecting wildlife and human health and food security.
Dr. Posacka continues, "While the ban is important, it is not a strategy that addresses other significant sources of global and local microplastic waste, including packaging for consumer goods, textiles and car tires. More information is needed on how this form of waste makes its way to the environment, where it accumulates and its impacts on ecosystems. Canadian scientists work tirelessly to collect this data, but much more is needed."
"Through community science, the public can help researchers to gather information about the nature of the problem and further combat Canada's plastic pollution problem." - Dr. Anna Posacka
Organizations like Oceana Canada have shown that the public can influence these kinds of efforts through advocacy, including meeting with decision makers, publishing reports on science-based recommendations and campaigns such as the 160,000 signatures on its petition to enact a strong ban on single-use plastics. Community science is another important way to participate.
Through community science, the Canadian public can advance actions to protect our environment and health. Dr. Posacka illustrates, "Types of litter change from community to community and, while researchers and government agencies cannot reach all Canadian communities to identify the most common types of litter and their sources, the public can."
A recent pilot project between Environment and Climate Change Canada, Ocean Diagnostics and local community scientist volunteers found that 81 percent of microplastic pollution in the Greater Victoria Region was foam, mostly polystyrene, with sites near docks and marinas affected the most. The findings will be used to hold discussions with local industry, decision makers and engage the community.
Canadians can become community scientists who influence local and national action by writing to their MP or starting a project to collect and analyze data on their local litter sources.
"Volunteers, citizens and communities collect essential information about the types of plastics currently in our environment," says Dr. Posacka. "Through community science, the public can help researchers to gather information about the nature of the problem and further combat Canada's plastic pollution problem. We can all turn our skills and interests towards a problem that we can solve together."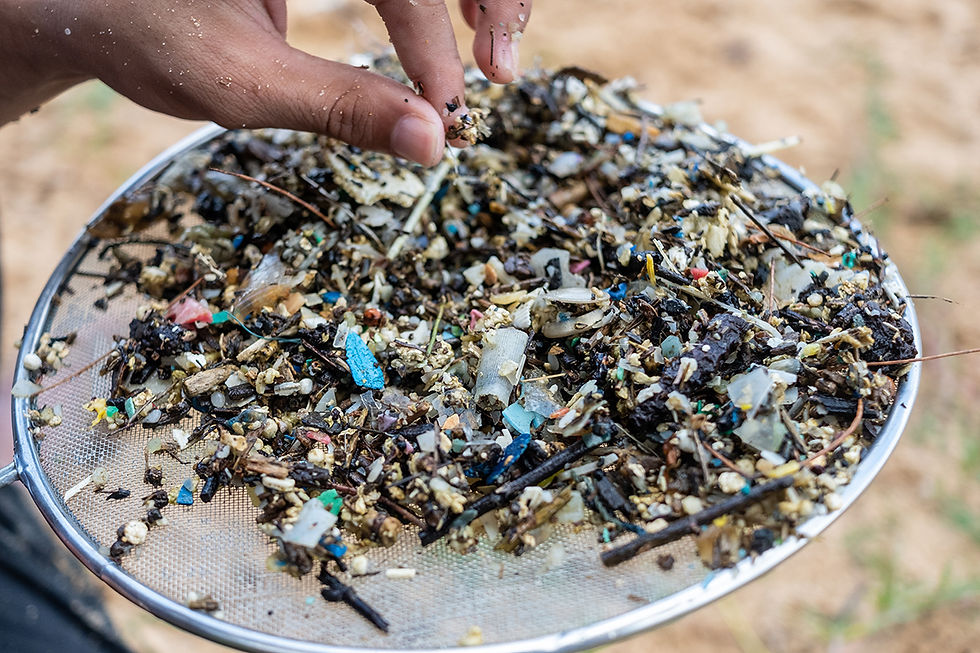 Learn more about community science or subscribe for updates.
About Us
Ocean Diagnostics Inc. is an environmental impact company that tackles planetary threats of microplastic pollution and biodiversity loss through innovative technology, cutting-edge laboratory capabilities, collaborative partnerships and community science. Founded by scientists and engineers, we break the barriers of collecting and analyzing scientific data to influence informed decision making.