HIRING: CITIZEN SCIENCE MANAGER

1 min read

Dec 11, 2021
This job posting is no longer active.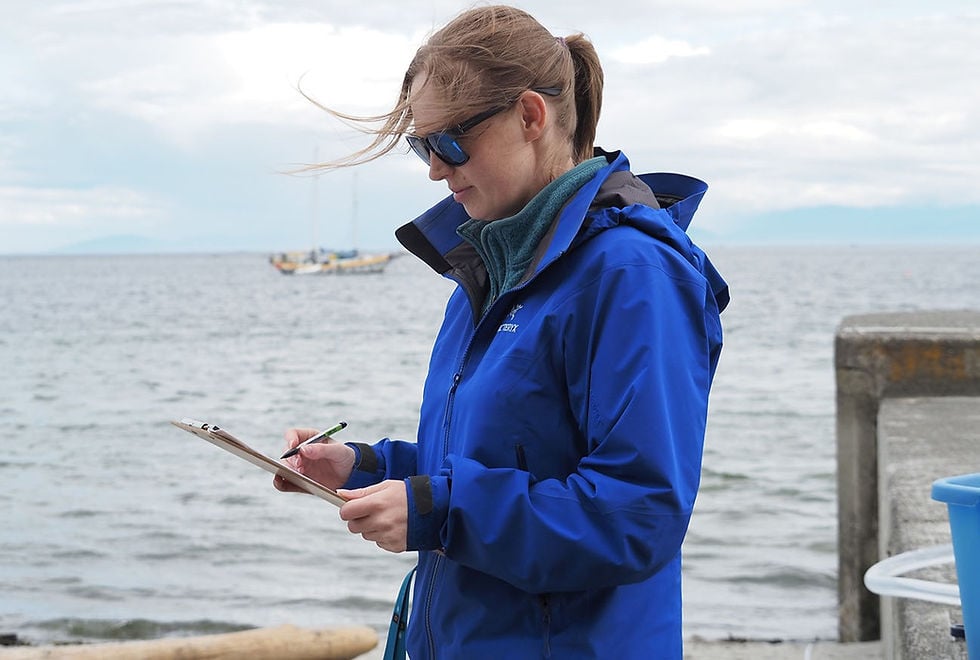 CITIZEN SCIENCE MANAGER
FULL-TIME CONTRACT
Ocean Diagnostics Inc. (ODI) is an environmental impact company tackling two of the planet's greatest environmental threats - plastic pollution and biodiversity loss – through innovative technologies, cutting-edge laboratory capabilities and collaborative partnerships. By arming scientists, regulators, citizens, non-profits and environmental firms with the tools they need to collect and analyze sufficient scientific data, we can better influence informed decision making to protect the planet from plastic pollution.
We are currently developing a microplastics citizen science toolkit for community and beach clean-up groups and schools to use to contribute to the plastic pollution problem. The toolkit consists of educational resources, scientific protocols and new technologies to collect and analyze microplastics from beaches and shorelines which will increase our understanding of plastic pollution trends in communities and on a larger global scale. The data collected through the citizen science program will be uploaded to our cloud-based data portal to map "hot zones" of microplastics to inform local and global solutions.
The Citizen Science Manager will oversee and manage the development of the toolkit, including scientific protocol, technology and communications to ensure smooth delivery of the toolkit and school program. This successful candidate will establish relationships with schools, organizing scientific programs within the schools, supporting those programs and using the data generated to move the field of environmental microplastic pollution forward. She/he/they will work closely with our science, technology and marketing teams to ensure the successful creation and distribution of the kits and efficiently coordinate the national schools program.
ODI is a fast-paced start-up environment. The successful candidate will work well independently and with the team, adapt to the changing needs of the company and manage his/her/their own schedule while ensuring that multiple projects and deadlines are met on time. ​ Position Requirements
Successful community and relationships building experience

Project management

Able to work well under pressure, independently and with the team

Flexible and adaptable to meet evolving start-up needs

Able to meet deadlines and manage multiple projects at a time
Preferred Qualifications
Experience in marketing and science communication an asset

Background in citizen science project design and execution an asset

Experience with data collection, management and reporting

Post-secondary education in natural sciences, marine studies, environmental sciences or related field
About the Position
Full-time, one-year contract running from January 1, 2022 to December 31, 2022

Professional development and coaching opportunities available  
To apply, please send a resume and cover letter to a.erwin@oceandiagnostics.com.
Ocean Diagnostics is an Equal Opportunities Employer.