New Study Reveals 81% of Microplastics on Southern Vancouver Island is Foam

2 min read

Jul 19, 2022
Innovative technology in the hands of the public can improve our understanding of microplastic pollution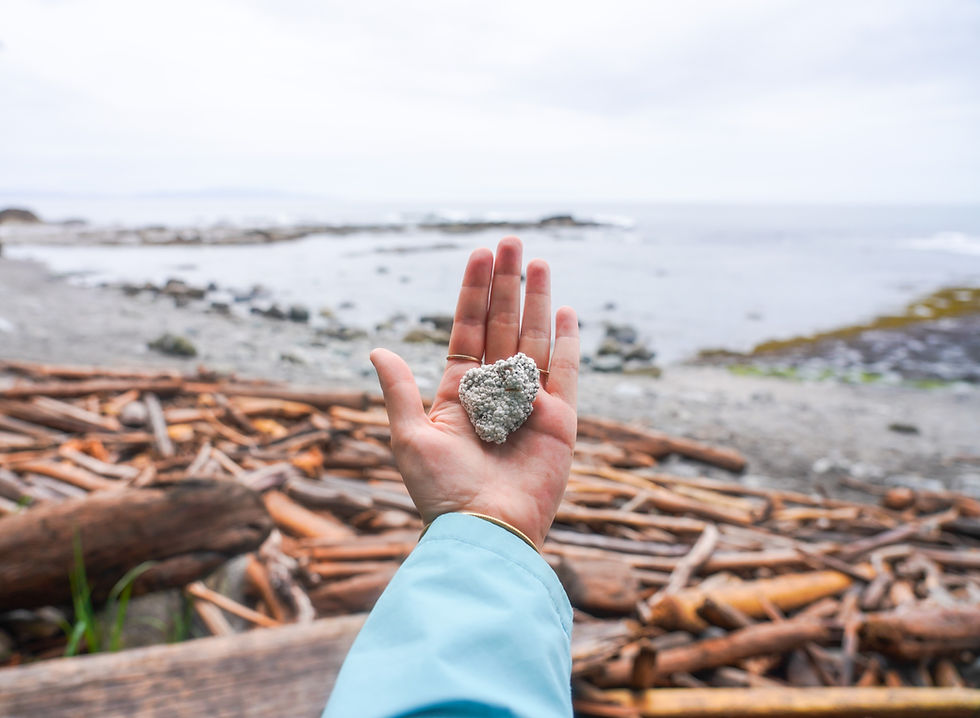 July 19, 2022 – In partnership with Environment and Climate Change Canada, a recent pilot study led by Ocean Diagnostics Inc. (ODI) reveals that 81% of microplastic pollution on southern Vancouver Island beaches, particularly near marinas, is polystyrene. This study provides the most extensive microplastic pollution dataset on British Columbia shorelines and demonstrates that technology and community volunteers can play a significant role in providing the microplastic pollution data needed to inform sources and solutions.
Given the evidence that small microplastics may be ingested by sand-dwelling organisms such as crabs and bivalves, potentially affecting ecosystems and food webs, monitoring shoreline systems is a priority, but previous methods have been too time-consuming or inconsistent, making our understanding of microplastic abundance in these ecosystems limited.
"The tools developed and tested in our project empower communities to not only collect microplastic samples, but also analyze and explore the data. Using our technology, the public can generate standardized data that can guide further scientific research and solution building," explains Dr. Anna Posacka, ODI's Chief Scientific Officer.
Over the course of 6 months, 51 volunteer community scientists used scientific protocols, ODI-developed AI-based microplastics imaging and data platform technology to collect and record 2,426 microplastic particles, ranging from 0.5-5 mm in size, on 10 different sandy shorelines on Vancouver Island. This type of data can help to advance policy development and other solutions by improving our understanding of microplastic pollution target areas for the greatest local and global positive impact.
The study demonstrates that communities can provide actionable data on microplastic sources and behaviour patterns. The data paves the way for local long-term monitoring, helps to target research and relevant local action and improves scientific understanding on the fate of microplastics debris in Canadian coastal environments.
"Our next step is to provide a Community Science toolkit with educational resources and technology to community and beach cleanup groups and schools across the country. By engaging in Community Science, these groups can help map microplastics on Canadian shorelines and inspire action in their communities, while contributing to research and policy development," Dr. Posacka.
"Tackling plastic pollution requires collaboration across all levels of our society. Supporting community science projects such as the one piloted through Ocean Diagnostics helps bring together scientists and community members to collect important data needed to understand the sources and effects of plastic pollution. Local initiatives like this help all levels of Government make informed decisions to reduce plastic pollution and move Canada towards its goal of a zero plastic waste future," said the Honourable Steven Guilbeault, Minister of Environment and Climate Change.
Read the full reports here.
---
About Ocean Diagnostics
Ocean Diagnostics Inc. (ODI) is a Victoria, B.C.-based environmental impact company that diagnoses and protects our planet from the threats of plastic pollution and biodiversity loss. Through innovative technology, cutting-edge laboratory capabilities and collaborative partnerships, ODI enables scientists and the public to collect the data needed to influence local and global solutions.