Victoria's Data-Informed Zero Waste Initiative Picks Up Speed After Covid Challenges

3 min read

Oct 7, 2022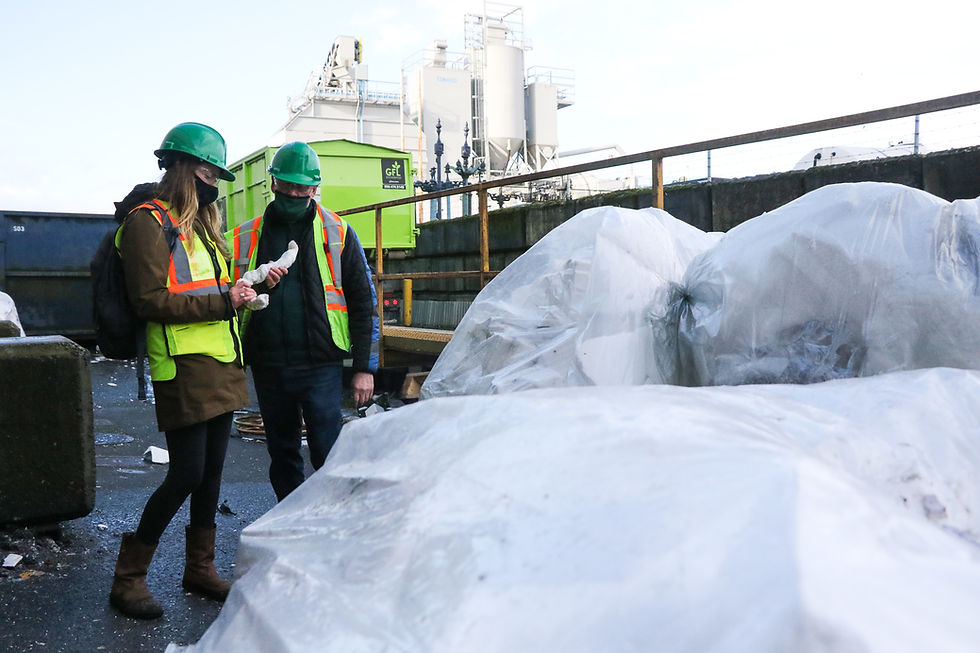 The City of Victoria's Zero Waste Initiative is picking up speed after challenges brought about by the COVID-19 pandemic. Sitting within the engineering department, the zero waste team uses scientific data and stakeholder engagement to implement 40 waste reduction initiatives put forward in the City's waste reduction plan.
Protecting our planet from plastic pollution and mismanaged waste requires collaborations across the various levels of waste production. Rhiannon Moore, Zero Waste Outreach Coordinator for the City of Victoria, explains that policy decisions are informed by scientific data and information from stakeholders. In our mission to diagnose and protect this planet, Ocean Diagnostics embraces the collaborative approach and works with government, researchers, community members and more to provide tools for data collection that can inform plastic pollution solutions.
"Zero Waste Victoria is a vision, a target, and a plan..." Rhiannon Moore.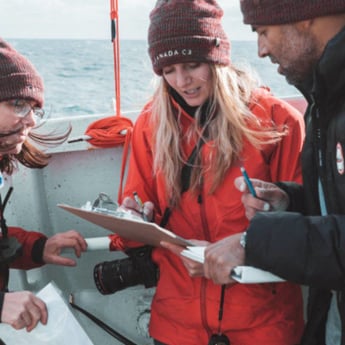 "Zero Waste Victoria is a vision, a target, and a plan. We value the science-based approach. We did a lot of research and spoke to many stakeholders to develop the plan. These are steps we can actually achieve, and we are well on our way to achieving them," explains Rhiannon.
Zero Waste Victoria aims to reduce waste sent to landfill in Victoria, B.C., Canada, by 50% by 2040. Why not 100% by 2040? Rhiannon explains, "We did an exhaustive search of all potential solutions. The reality is, we don't have the tools to get us to 100% yet." The team feel the plan is a balance between ambitious and feasible.
Collaborations with stakeholders are key to reducing waste in a meaningful way
The key to the plan's success is the number of stakeholders who were engaged in creating it.
For example, one of the waste categories the team targets is construction. Waste from the built environment makes up between 23-37% of landfill garbage in Victoria.
Motivated by this stat, the City created a bylaw to reduce construction waste: the Demolition Waste and Deconstruction Bylaw. Before settling on the bylaw, the team collected data and engaged key stakeholders.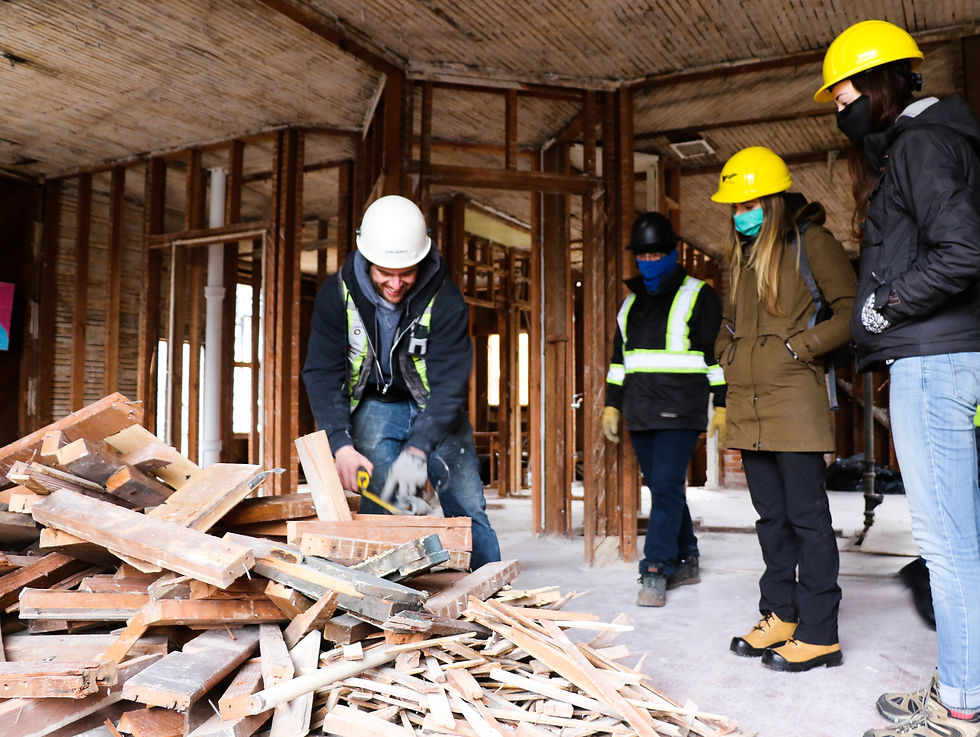 Photo Credit: City of Victoria's Construction Waste Website
Data informs policy change to reduce waste from entering the environment
Data is also key to inform the steps forward for Zero Waste Victoria. Data collection was essential in helping the team determine the major sources of landfill items, which led to four focus areas of waste reduction:
Single-use items & packaging

Built environment

Food and organics

Durable goods
"Waste production is like a food web. It is a waste web..." Rhiannon Moore.
"Waste production is like a food web. It is a waste web," explains Rhiannon. "It is not linear, there are lots of moving parts and understanding where everything goes is like understanding an entire waste ecosystem."
Rhiannon is an expert on waste management and has been exploring where waste ends up in Victoria. She explains British Columbia has robust extended producer responsibility (EPR), which means producers are responsible to ensure the proper disposal of their products at end of life. She also notes that
recycling in British Columbia
is not a lost cause. Plastic is being
recycled
, but it is important to know what bins to put waste in and to clean your plastic before disposing of it. There is more work to be done.
Science-based approaches to waste problem-solving and stakeholder engagement is key in preventing the mismanagement of waste. To keep our oceans healthy, we need to continue collecting data and engage all levels of society. At Ocean Diagnostics, we are passionate about bringing our technology to the public, research groups, beach clean-up organizations, government and more to help collect data and inform concrete action plans, like Zero Waste Victoria.
TIPS from waste expert, Rhiannon Moore. Reduce your waste footprint:
Start where you are at

Use what you have

Use things up

Ask your neighbour to borrow items (Rhiannon shares a coffee grinder with her neighbour!)

Look at your municipality's waste website and put clean items in the right bins
We all have the power to make a difference.
Become a community scientist and contribute scientific data needed to influence policy change in your city.
Ocean Diagnostics Inc. (ODI) is a Victoria, B.C.-based environmental impact company that diagnoses and protects our planet from the threats of plastic pollution and biodiversity loss. Through innovative technology, cutting-edge laboratory capabilities and collaborative partnerships, ODI enables scientists and the public to collect the data needed to influence local and global solutions.