Write Your MP to Act on Microplastic Pollution

1 min read

Jun 22, 2022
We need more research and regulation to stop microplastics at the source. You can act by informing the government in these three quick steps.
Microplastics are a growing concern for the environment and human health, yet there are few regions with measures in place to prevent microplastic contamination. If government officials know that you care about reducing microplastic pollution, they can prioritize solutions. Write your Member of Parliament (MP) to act on plastic pollution today – here's how.
How to fight microplastic pollution?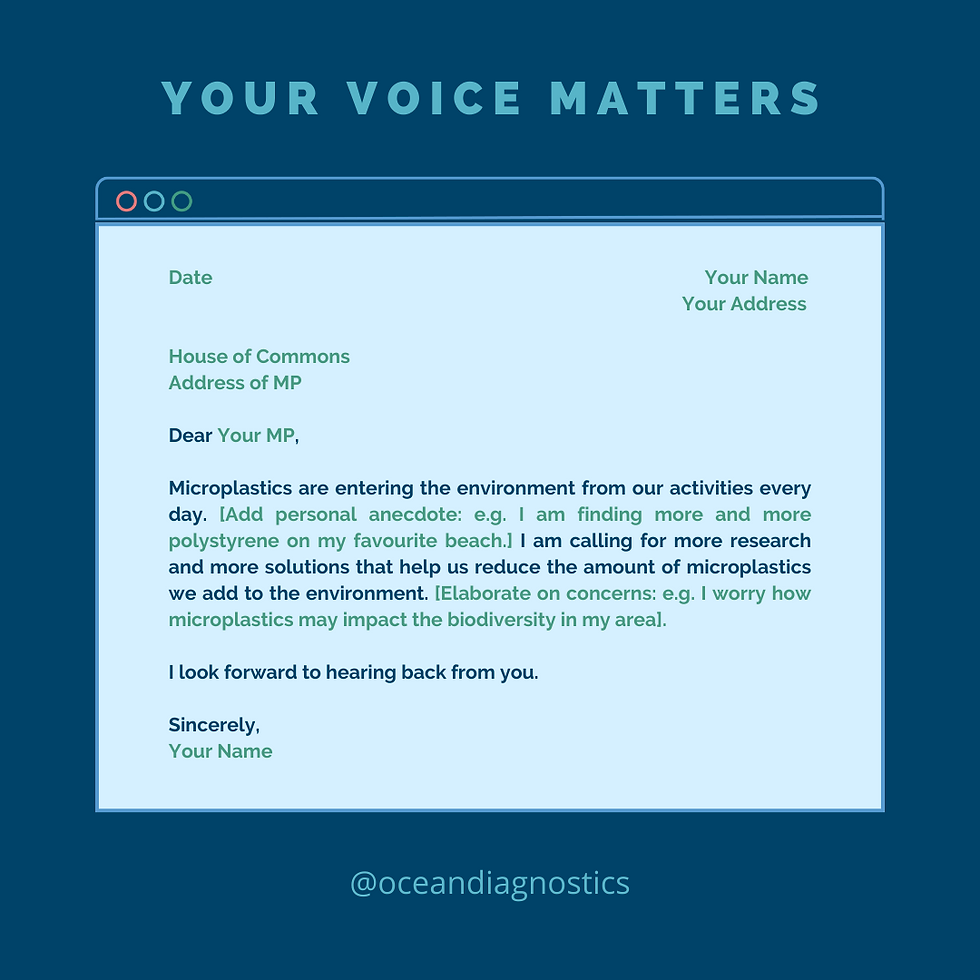 Write your MP to request further support for research and microplastic pollution solutions.
MP stands for Member of Parliament. These individuals want to hear about the concerns and interests of those in their region – let them know you are concerned about microplastic pollution.
We know microplastics are everywhere and we need to stop them at the source.
Follow this guide to express your concerns to your local MP so the government is encouraged to act on plastic pollution.
How do I write my MP?
Step 1: Find Your MP
Type your city into this search bar.

When you find your MP, jot down their correct title (Dr., Honourable, etc.).

If you are sending via email, note their email address. If you are sending via mail, note their physical address in the House of Commons.
Step 2: Write Your Letter
Go off template! Letters are impactful when they are written from your individual perspective, rather than a copy and paste of a sample letter.

Refer to our page on microplastic pollution to help build your letter. You may want to include reasons why microplastics are a concern:

Microplastics are everywhere, including Canadian lakes, coastlines, farmland, food systems and more.

Globally, we know microplastics are everywhere from the seafloor to Mount Everest.

Microplastics can block the stomachs of small animals, leach chemicals and cause hormone imbalances, thetransfer bacteria or invasive species to new environments, etc.

Microplastics come from our city wastewater, urban runoff, car tires, clothing and more.

Learn more through our stories.
Step 3: Send It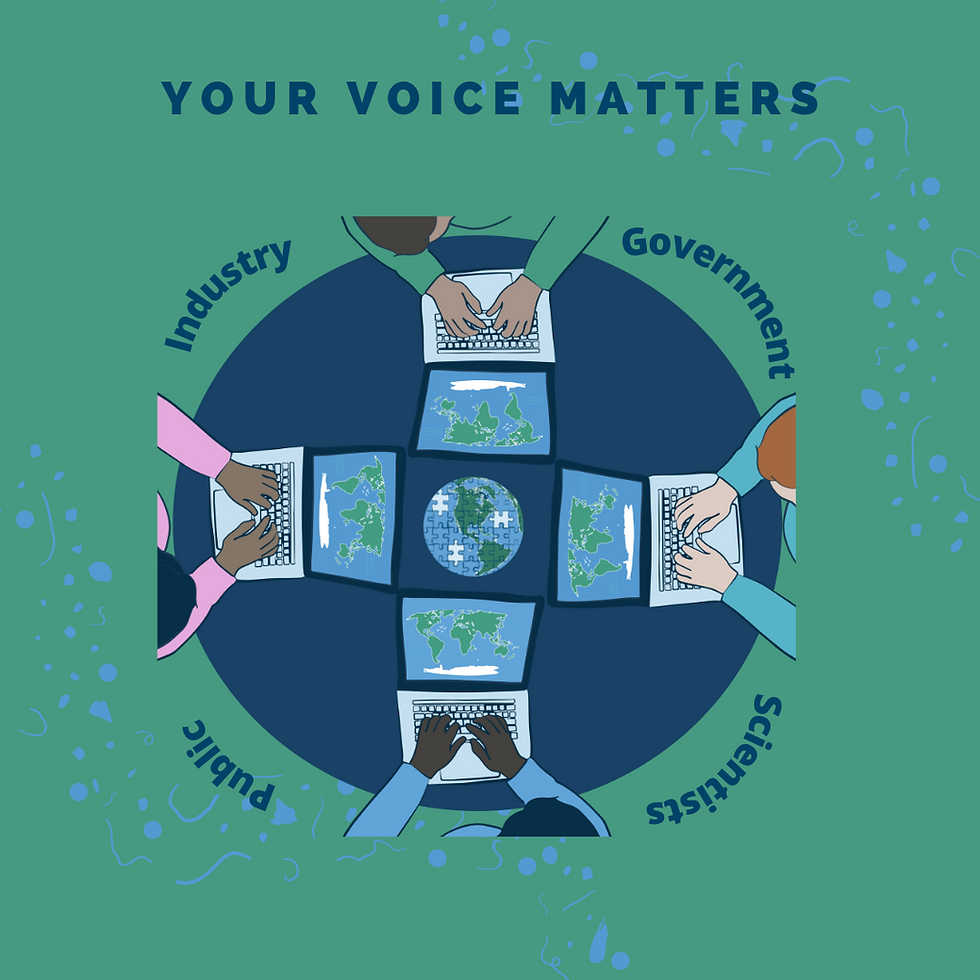 Resources:
What is Microplastic Pollution
Learn more about microplastic pollution and what you can do here.
About Us
Ocean Diagnostics Inc. is an environmental impact company that develops technologies, laboratory capabilities and citizen science tools to standardize microplastics data collection and analysis. The company works closely with academic and government partners to diagnose and protect our planet from the threats of plastic pollution and biodiversity loss.